This car was built to participate in a 5 round Proxy Race, run on various tracks in the United Kingdom, in 2018.
More on the race can be seen on the event website,
here
.
Body -

John Dilworth - UK, Clear PETG, 1:24 Scale.

Paint - Tamiya PS-6 Yellow, backed with white.

Driver/Interior -
Unknown, parts box. Decorated to represent Dan Gurney.

Motor -

JK Products Hawk 25 #JK303025 (controlled spec).

Gears 48P -

Ratio 8:28 (controlled spec).

Crown - Parma died black.

Pinion - Steel, parts box.

Wheels/Tyres -

Pro-Track Wheels mounted with H&R Donuts #HR1403.

Fronts - Min dia - 1.000" x Min 0.250" wide.

Rears - Min dia - 1.000" x Max 0.375" wide.

Wheel Inserts - "Scenes Unlimited" Chevy 5 Slot Steel.

Whitewalls - UniPaintMarker.

Axles -

1/8" Steel, parts box.

Ball races on rear.

Guide -

Starburst, cut down.

Chassis Material -

Brass. Only rod and tube for main chassis.

Sheet only allowed for guide tongue, and motor bracket.

Total racing weight - 135.6g.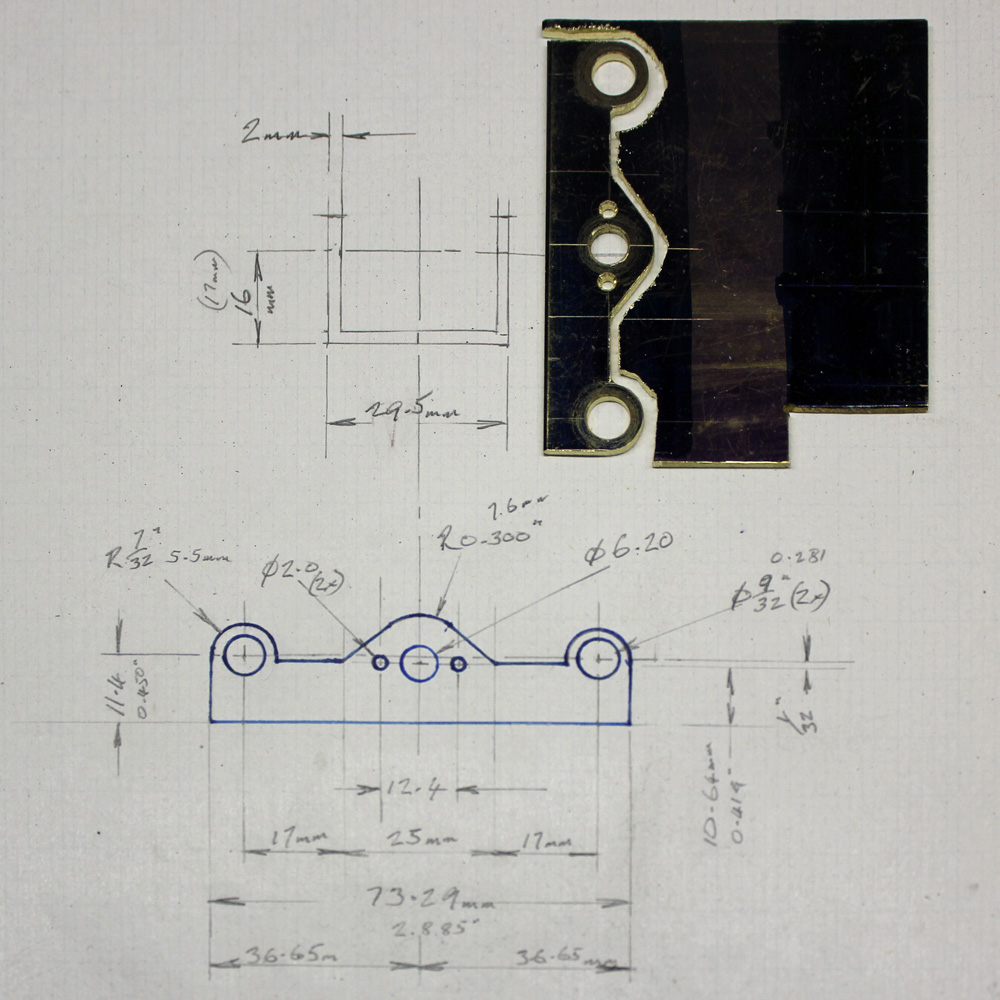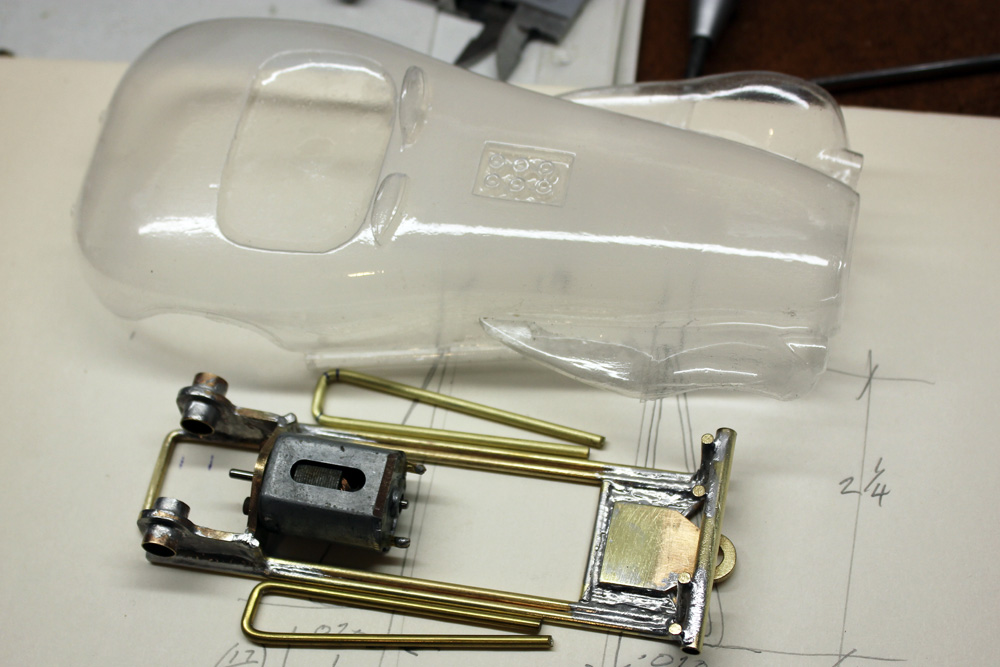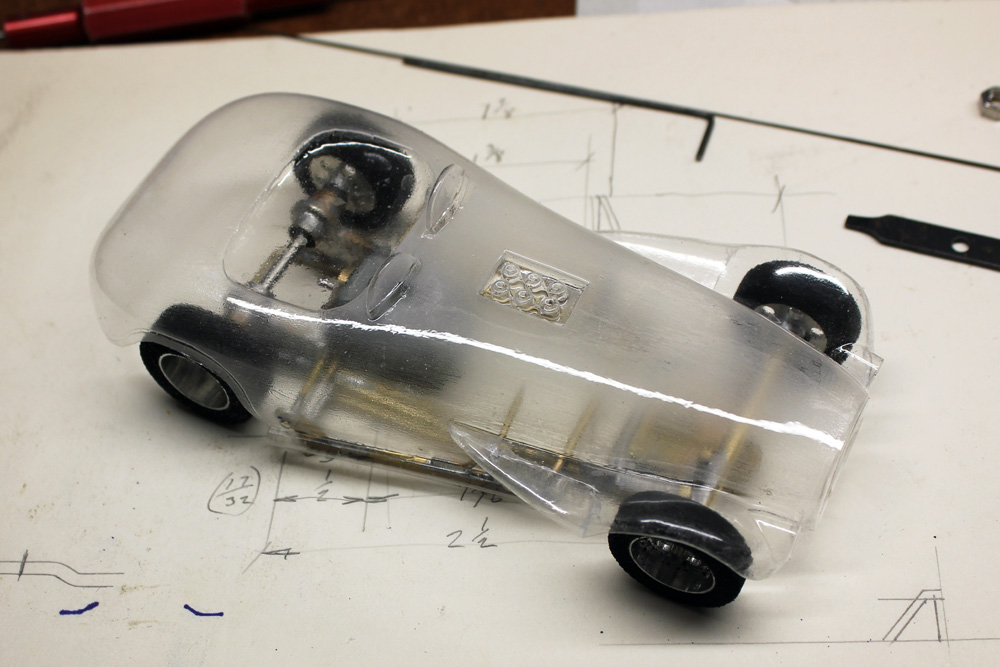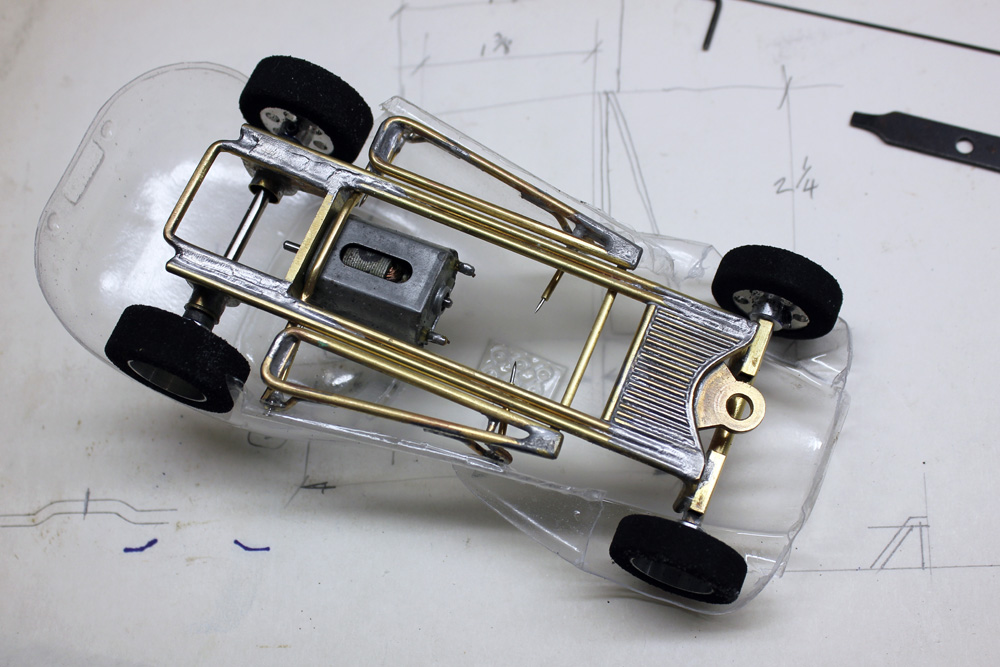 Some Old Yeller II trinkets, many thanks to Ernie and Elaine.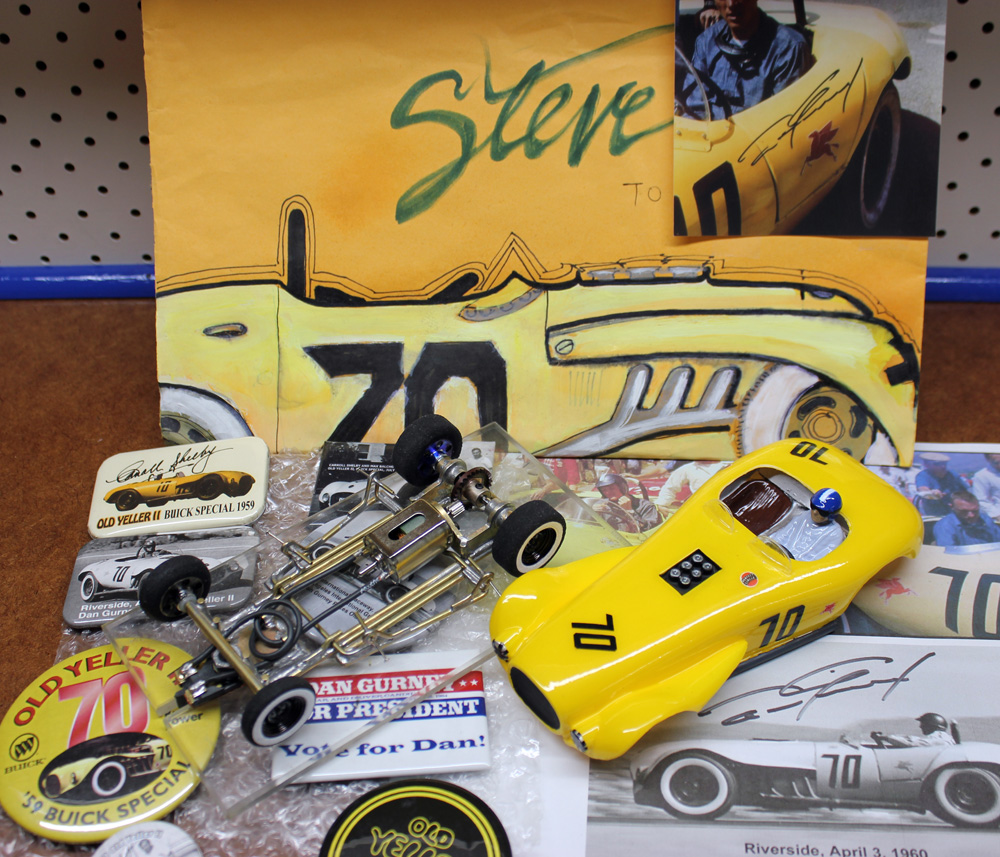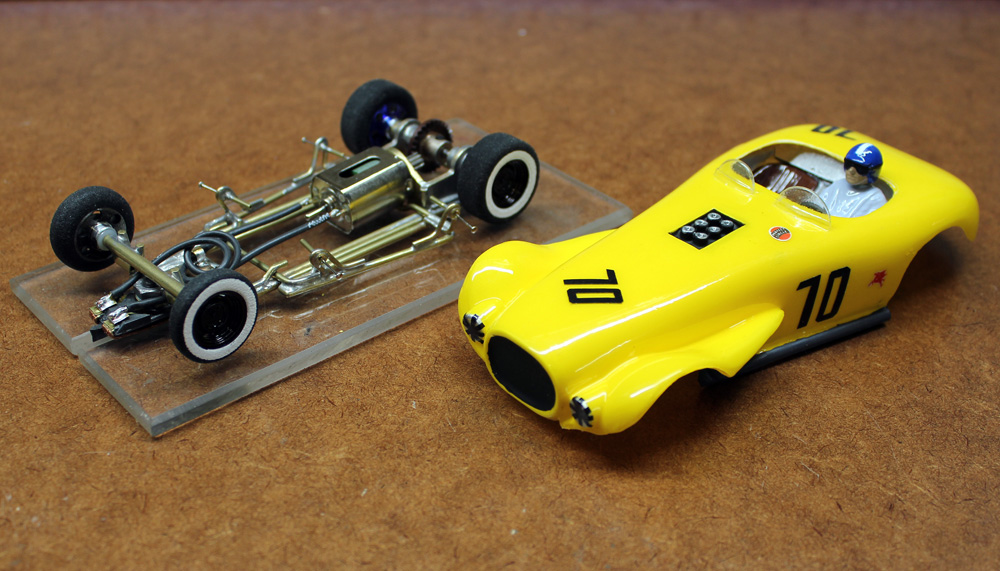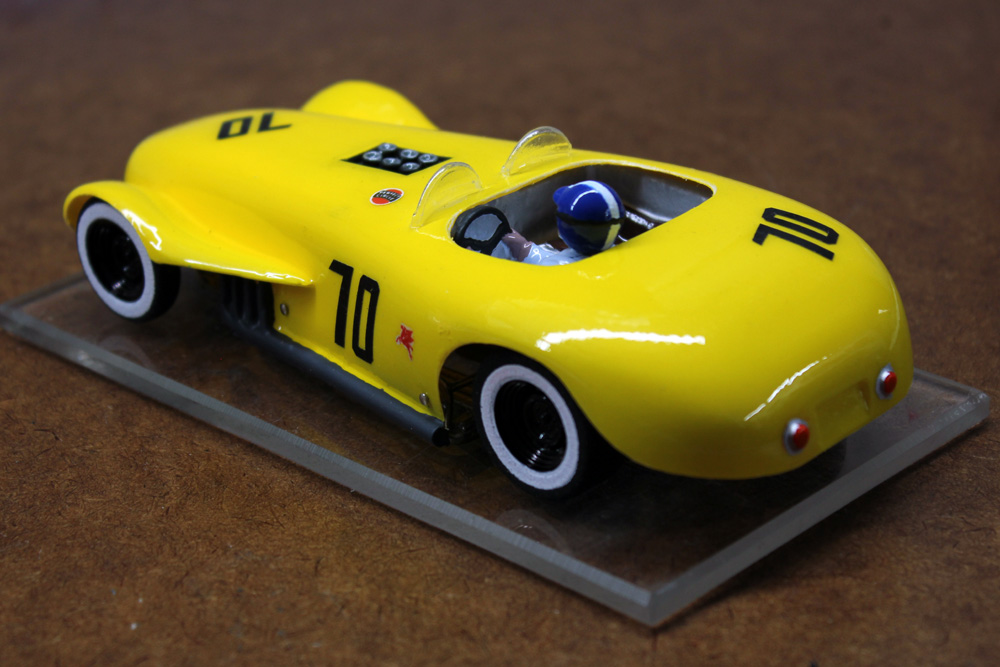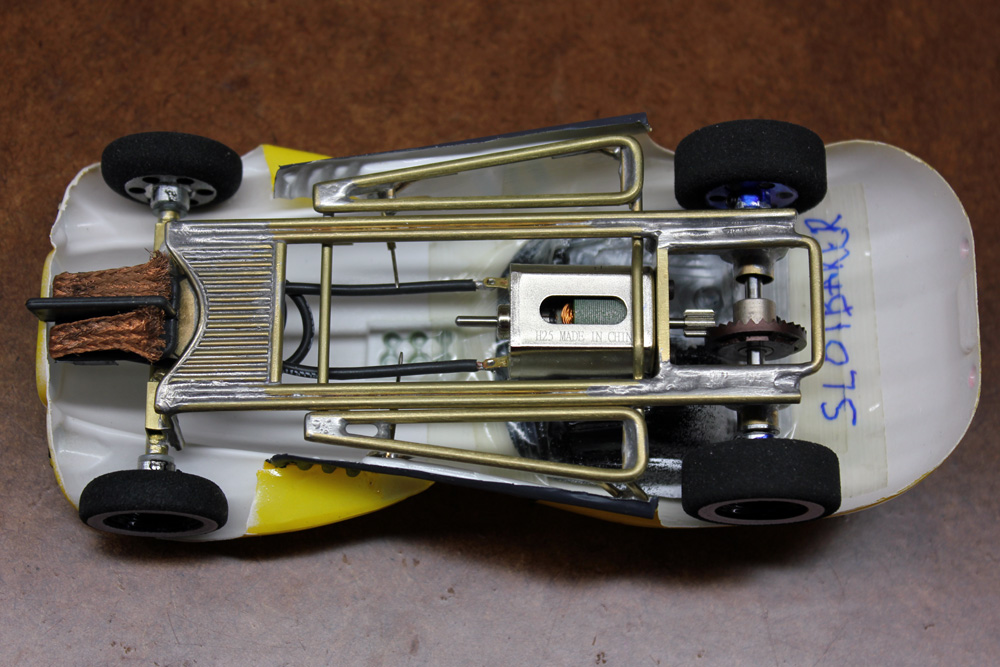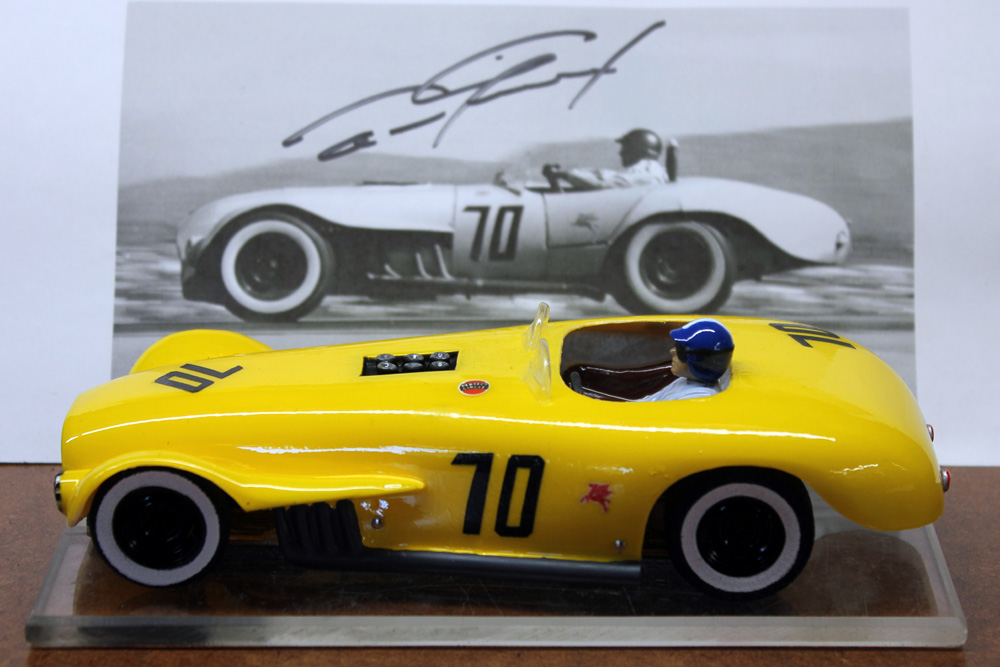 A bit battered and bruised after the proxy battle.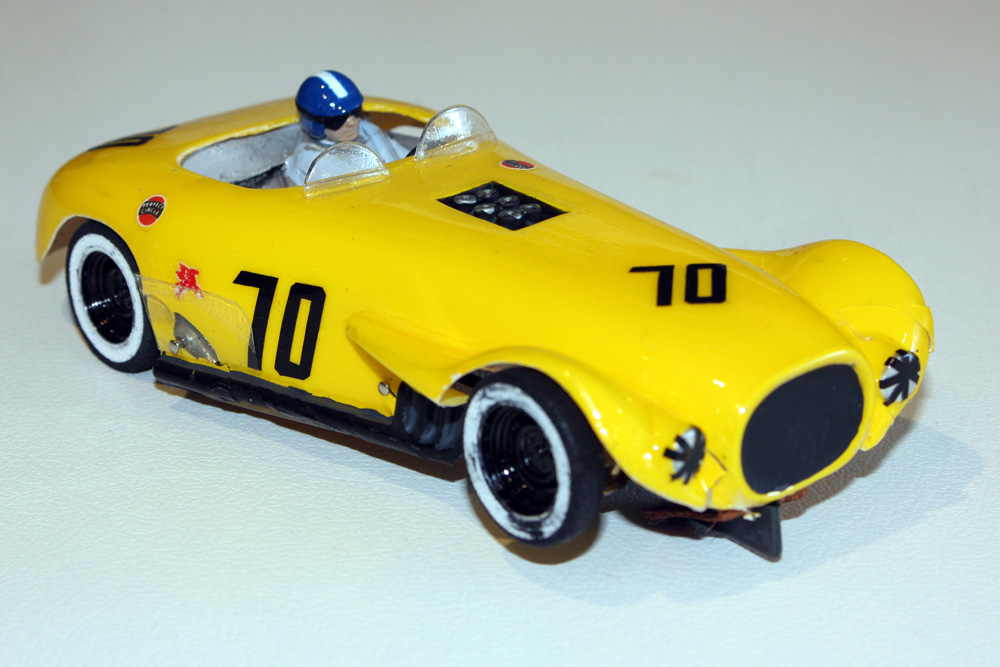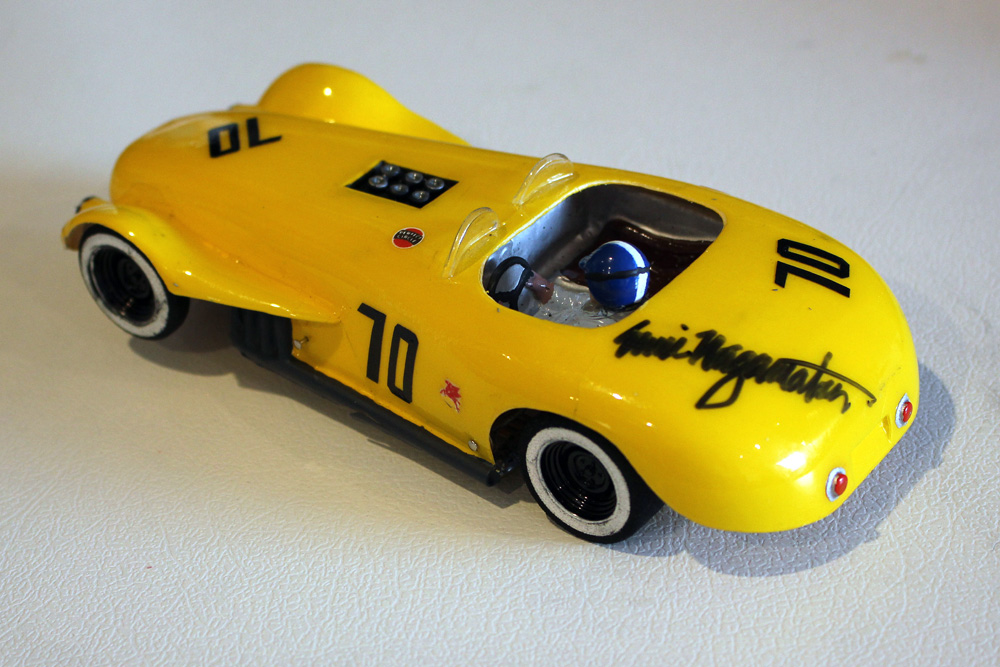 Thanks Ernie.
Posing mini Old Yeller II with Ernie on his Porsche Speedster at Sydney Motor Sport Park, Eastern Creek, Australia, 2019.