Round 1
Wednesday 21st April 2018
North London SME
The Track
Construction of M.D.F. with 4 lanes and 96ft. 6in. in length.
Race Director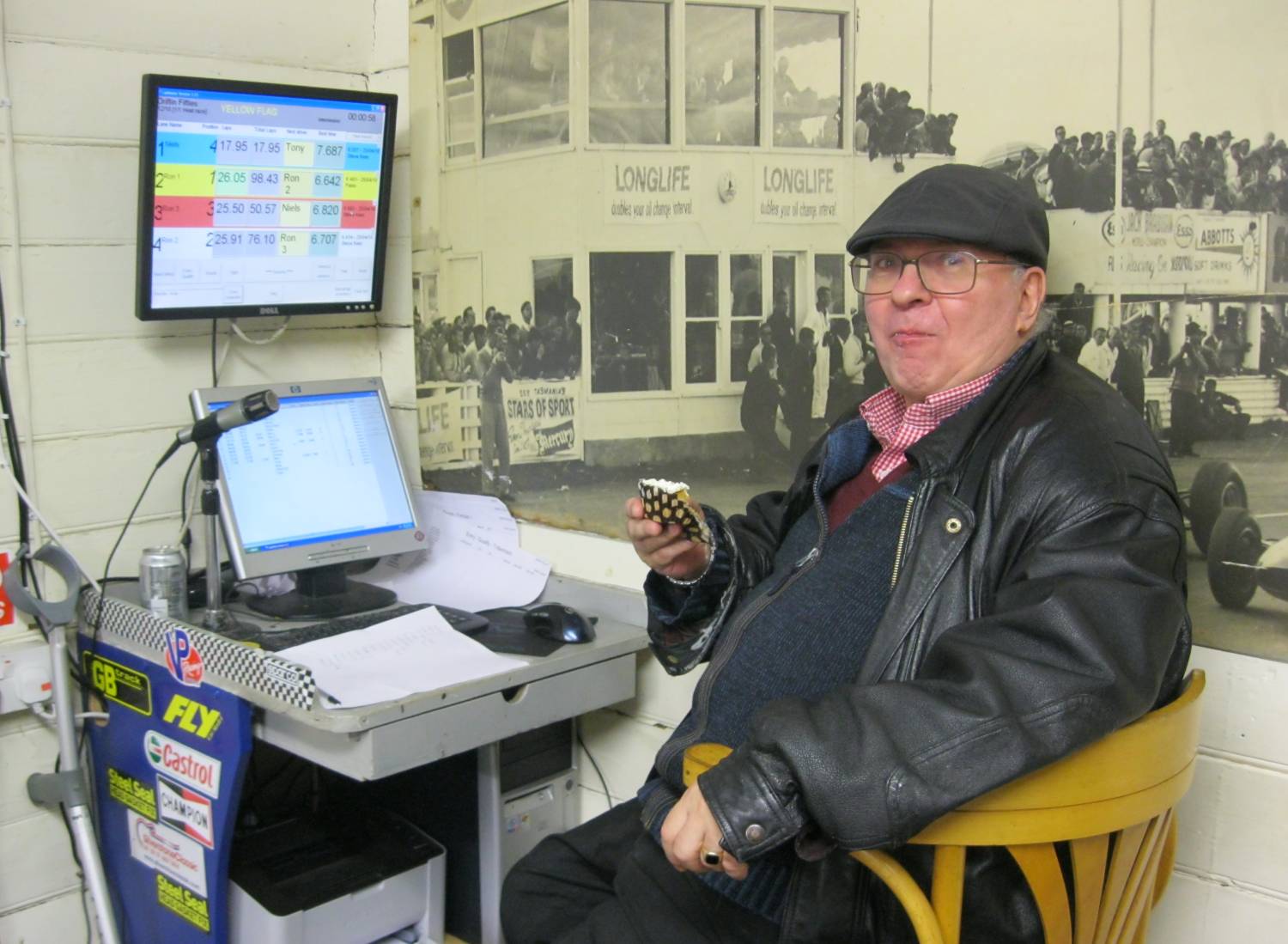 Allan (Chopper) Feldman
The Drivers
Steve Francis - white lane, Danny Kempson - yellow lane, the legendary Bob Hallums on blue lane and Steve Carter on red lane
The Grid

Report from da' Boss
Another rambunctious proxy race at North London with food, drink and banter - none of which is Facebook-friendly unfortunately. The above car parts are now on my to-do list once I've identified their rightful owners ...

The bottom three cars will go into the garage for retuning after consultation with their owners. Missing parts will be reattached and we'll head of the Raceway 81 in June for Round 2.
Steve Kempson.
Podium Winners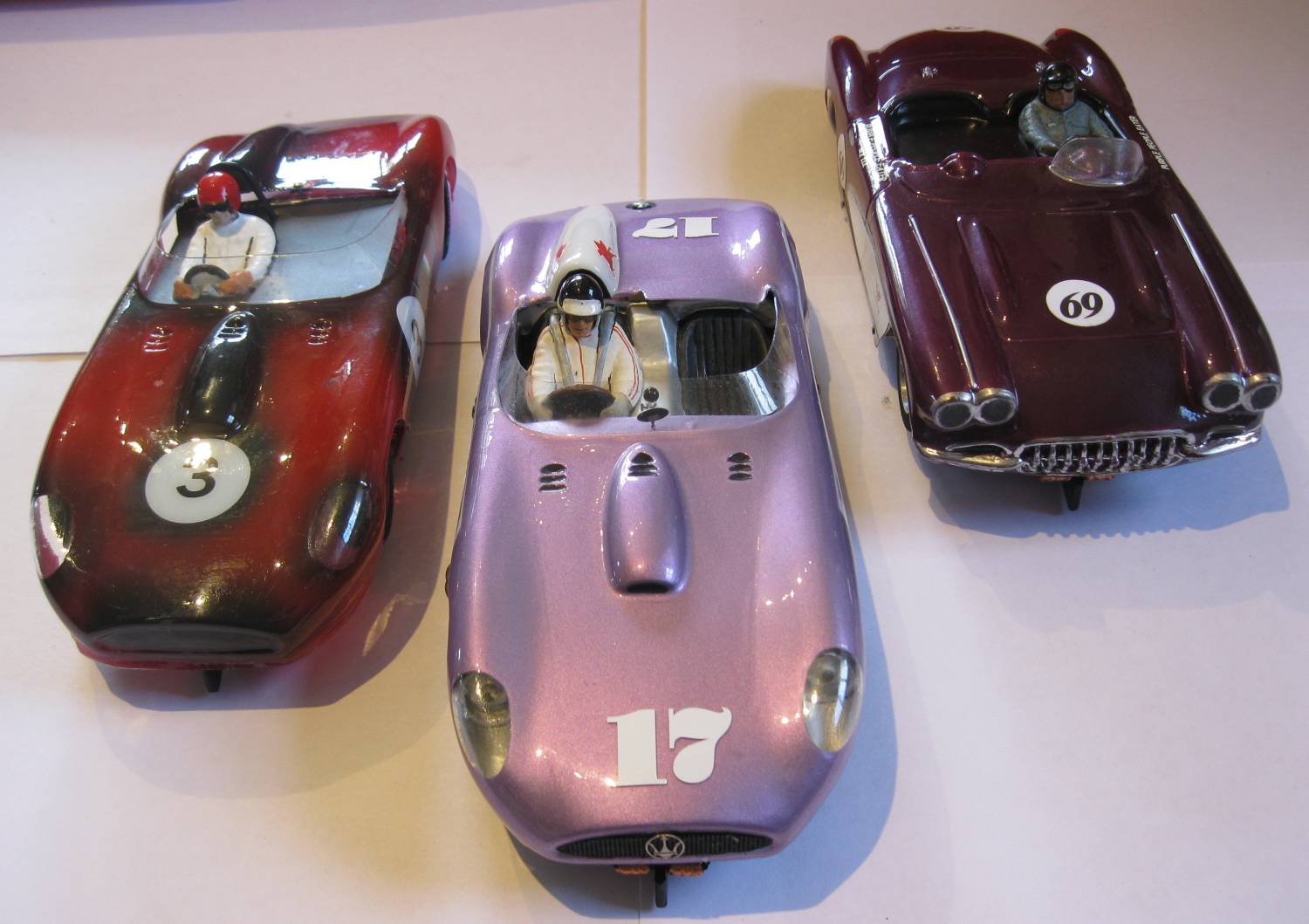 2nd - Paul Wolcot 1st - Steve Kempson 3rd - Andy Brown-Searle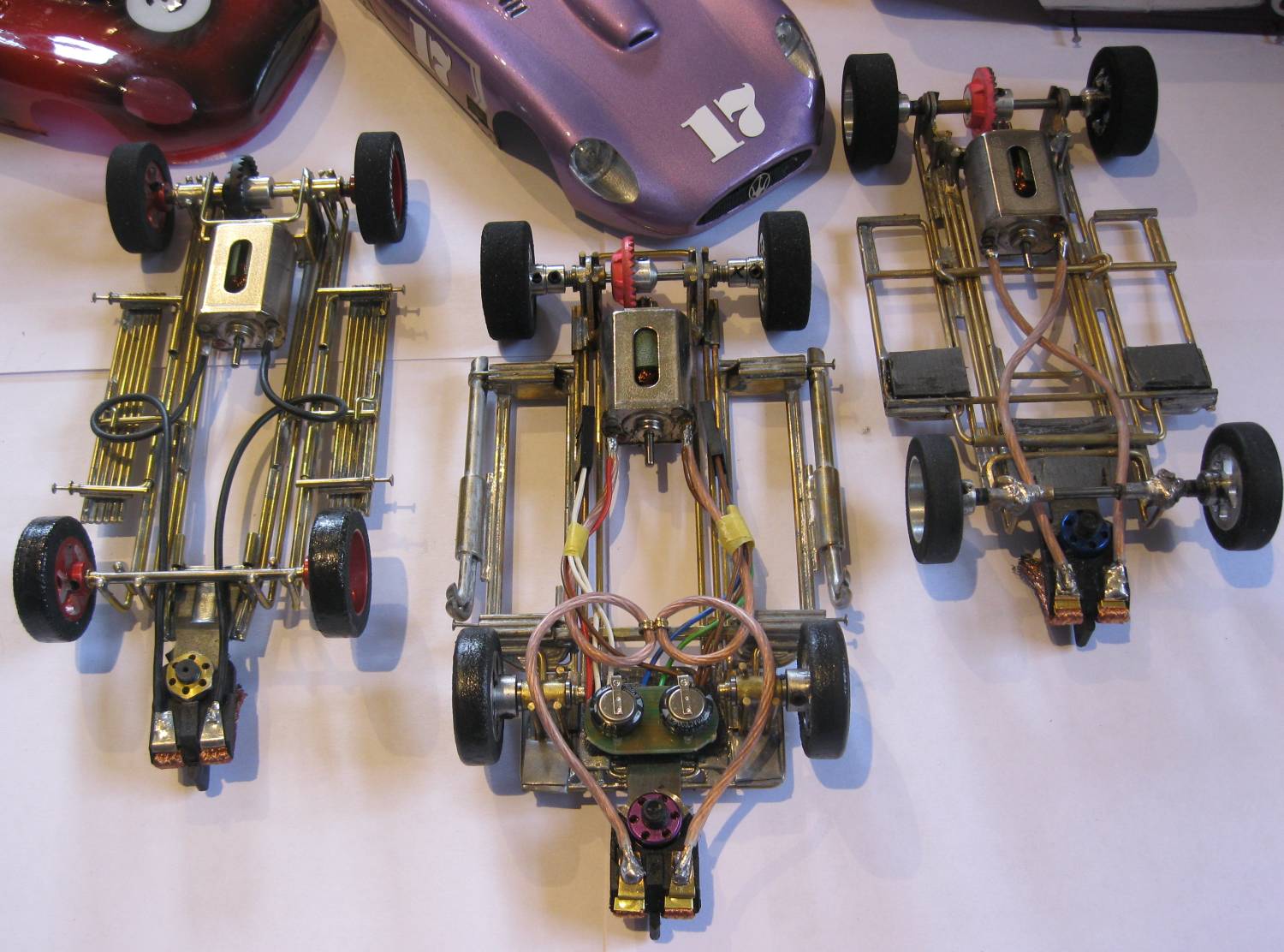 Race Results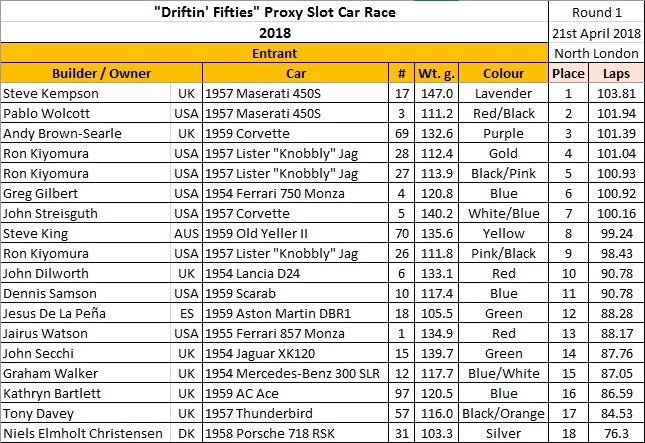 A bit of Carnage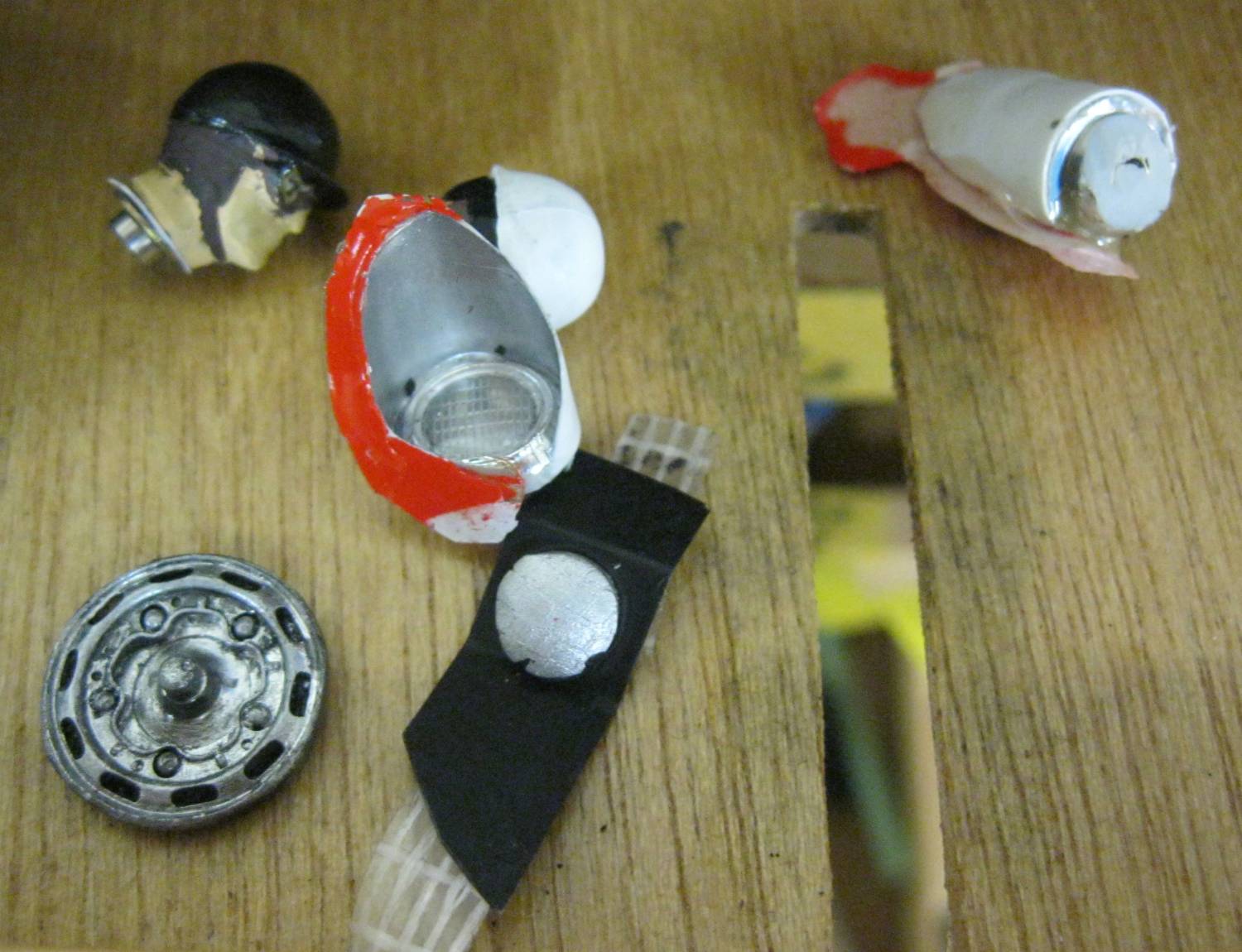 4 flakes of pale green paint.
3 light buckets.
2 driver's heads.
And a Porsche wheel insert.