Round 3
Saturday 7th July 2018
Rockingham Slot Car Club
Wansell Road, Corby, Northants.

The Track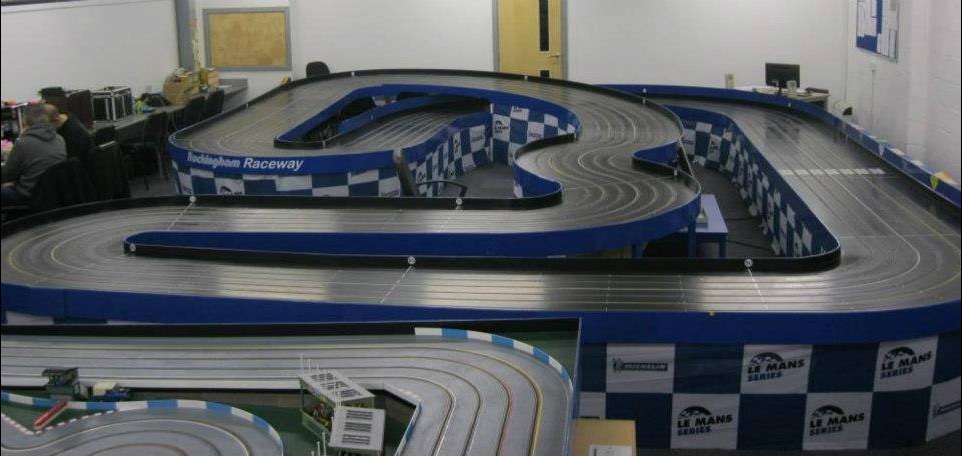 Our 'Raceway' track is designed for BSCRA-type 1/32 and 1/24 and UKRRA Retro 1/24 racing. It's a very fast 117-foot six-lane braided wooden track with a smooth gloss painted surface. Race control is through the latest version of the SlotMaster race management system. Controllers are connected through the usual BSCRA 3-pin 2 amp plugs that are standard in UK slot racing clubs.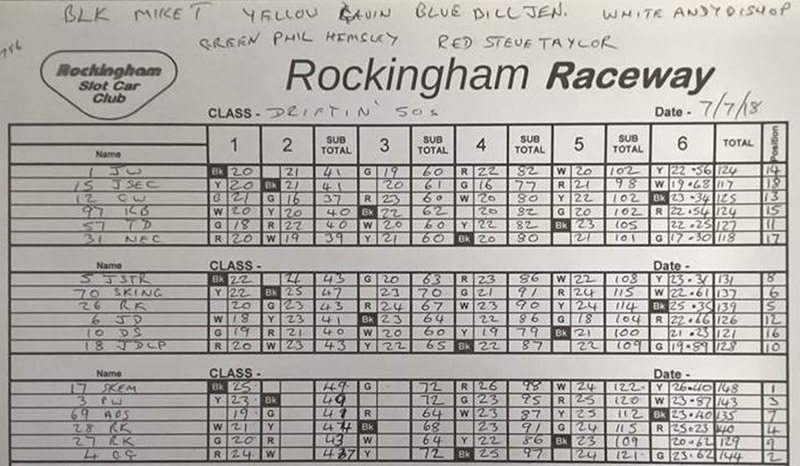 Many thanks to Sandy Grant & Steve Kempson for the photo's.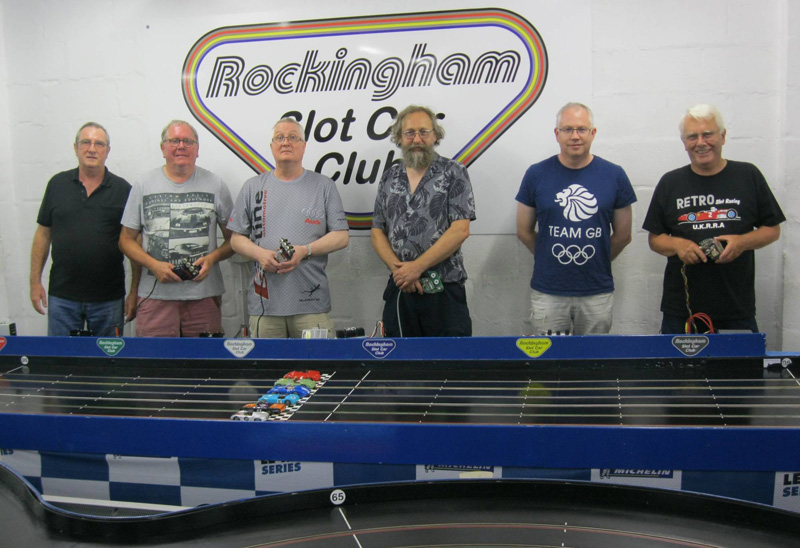 L to R - Steve Taylor - Phil Hemsley - Andy Bishop - Bill Jenner - Gavin Willis - Mike Thomson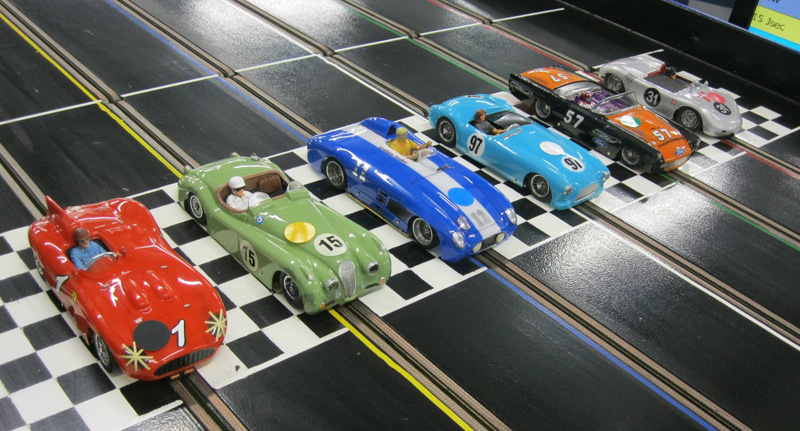 Heat 1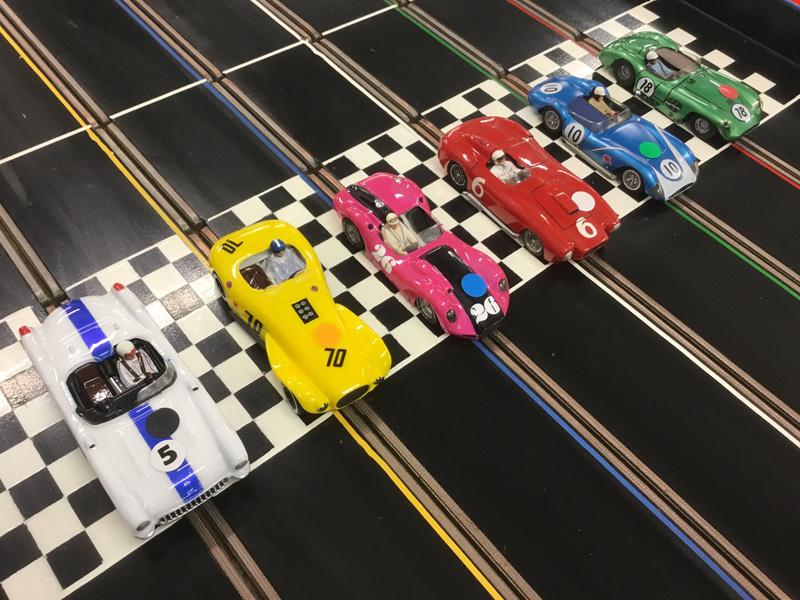 Heat 2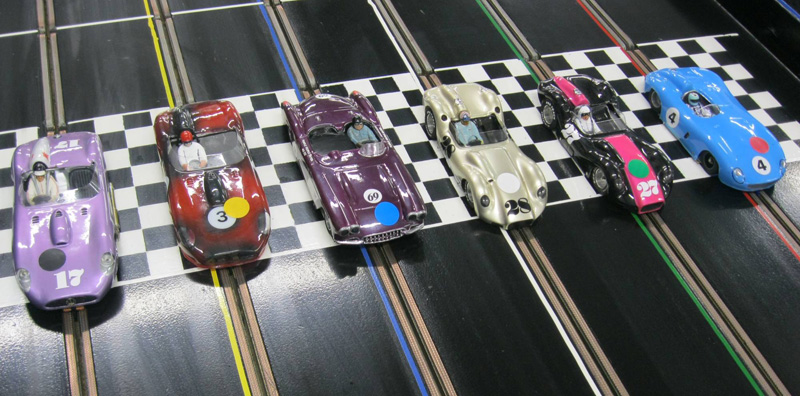 Heat 3